After years of waiting and requesting, Minecraft 1.20 is finally bringing true armor customization to the game. You can change how each piece of your armor looks and decorate it with iconic Minecraft patterns. All of this is possible due to the new Armor Trim smithing templates which are a brand-new class of utility items. So, let's stop beating around the bush and find out everything you need to know about Minecraft Armor Trims and how to use them.
Minecraft Armor Trims
Our guide provides you with a complete breakdown of Armor Trims in Minecraft along with a quick tutorial on how to apply them. The information and mechanics are based on Minecraft Snapshot 23w12a. So, everything is subject to change in the final release.
What are Armor Trims in Minecraft
An Armor Trim is a unique smithing template in Minecraft that allows you to add unique patterns to the pieces of your armor. It is a new customization feature coming out with Minecraft 1.20 to give players a new way to express themselves. The changes these trims provide are only cosmetic and don't improve your armor in any practical way.
Currently, there are 16 different Armor Trims in the game which can be applied in 10 unique colors. Since each trim and color can be applied to each individual piece of armor, you get to create a huge variety of armor combinations in the game. If we throw in all the unique colors of leather armor, you can easily get over a billion options of discrete armor sets.
How to Get Armor Trims in Minecraft
Each armor trims in Minecraft spawns as a smithing template item within different structures in all three dimensions of Minecraft. Some are easier than others. But if you know where to look, you will be able to your custom armor in no time.
Here is the list of all Minecraft Armor Trims and where they can be found:
Coast Armor Trim

- Shipwreck

Dune Armor Trim

- Desert Pyramid

Eye Armor Trim

- Stronghold

Host Armor Trim

- Trail Ruins

Raiser Armor Trim

- Trail Ruins

Rib Armor Trim

- Nether Fortress

Sentry Armor Trim

- Pillager Outpost

Shaper Armor Trim

- Trail Ruins

Silence Armor Trim

- Ancient City

Snout Armor Trim

- Bastion Remnant

Spire Armor Trim

- End City

Tide Armor Trim

- Ocean Monument

Vex Armor Trim

- Woodland Mansion

Ward Armor Trim

- Ancient City

Wayfinder Armor Trim

- Trail Ruins

Wild Armor Trim

- Jungle Temple
How to Apply Armor Trims
Color Material
The Armor Trim smithing template determines the pattern you are applying to your armor. But you still need to get the material to color the pattern. Minecraft allows you to use the following minerals as the color options for armor trimming:
Amethyst
Copper
Diamond
Emerald
Gold
Iron
Lapis
Netherite
Quartz
Redstone
Contrary to popular belief, you can even use the same material as the base armor to color its trim. For example, you can add a gold-colored armor trim on a gold chest plate. The resulting pattern will result have a slightly darker shade of gold than the rest of the armor piece.
Use Minecraft Armor Trims in Smithing Table
Once you have your desired Minecraft Armor Trims and color material with you, follow these steps to easily trim your armor:
1. First, create a Smithing Table in Minecraft by combining two iron ingots with four wooden planks.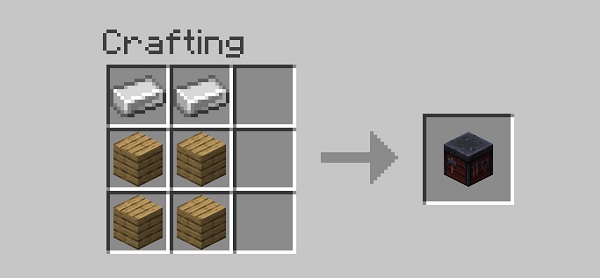 2. Then, open your Smithing Table and place the Armor Trim in the first (leftmost) slot.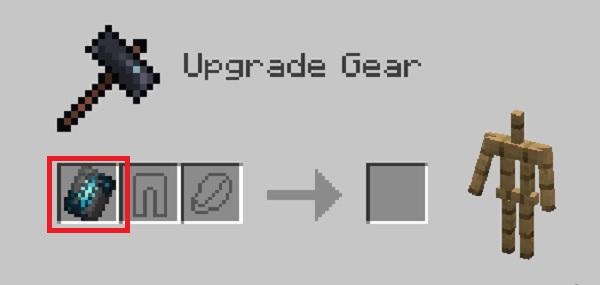 3. Next, put the piece of armor you want to customize in the middle slot.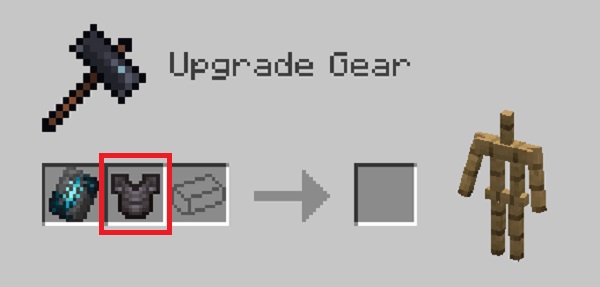 4. Finally the color material in the third (rightmost) slot of the Smithing Table. The UI will show you how the trimmed piece of armor looks on a preview armor stand.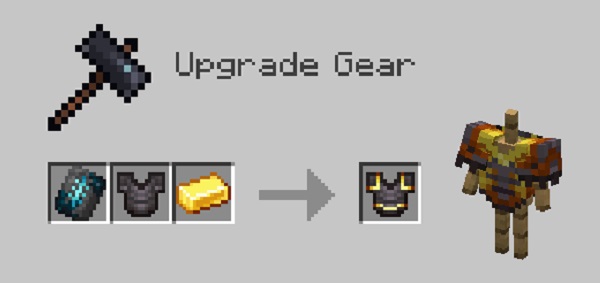 Please note that you have to trim each piece of your armor individually so you need at least 4 armor trims to get a complete set. Moreover, once a piece of armor is trimmed, you can't trim it again.
Frequently Asked Questions
How many Armor Trims are there in Minecraft?
At the moment, there are 16 distinct Armor Trims in Minecraft. 12 of them spawn inside existing structures of your world. Meanwhile, 4 of them spawn in the new Trail Ruins structure of the Trails & Tales update.
What is a Smithing Template?
Smithing Templates are a new class of items in Minecraft 1.20 that allow you to upgrade your diamond gear to Netherite and customize your armor.
What is the best Armor Trim in Minecraft?
Silence Armor Trim is the largest and the rarest Armor Trim in Minecraft. It only has a 1% chance of spawning in the dangerous Ancient Cities which are home to the Warden.
Is Armor Trim in Minecraft Bedrock?
You can enjoy armor trimming in the Minecraft Preview app for the Bedrock Edition before the official release date of Minecraft 1.20.
Get Minecraft 1.20 Armor Trims Today
Whether you want to flex your Netherite collection on Minecraft PvP servers or explore new ways of self-expression, armor trims are there for you. But your outfit can't be complete without choosing the right Minecraft skin to fit your trimmed armor. So, make sure you know how to change your Minecraft skin and get the most out of your experience. Having said that, which is your favorite type of Armor Trim and which one do you like the least? Let's discuss this in our Discord server.