Without a doubt, the 1.20 Trails & Tales update is one of the most feature-packed updates to ever reach Minecraft. It brings a ton of new functionality, new blocks, and even new mobs to the game. From Sniffer to archaeology, there is something to light up everyone's day. However, when it comes to the release date of Minecraft 1.20, all players are still in the dark. But don't worry, we won't leave you hanging. After scouring hints, clues, and official information we have come up with the most likely release date for Minecraft 1.20. So, get ready to mark your calendar and embark on new adventures because Minecraft 1.20 is just around the corner!
Minecraft 1.20 Release Date (2023)
Note: We are only speculating on the release date of the Minecraft 1.20 update based on the available information. There is no official announcement for the same yet.
UPDATE: Official Release Date of Minecraft 1.20
As revealed in an official post, the Minecraft 1.20 update is releasing on June 7, 2023, for all editions. It will come out on Xbox, PlayStation, Nintendo Switch, iOS, Android, Windows, macOS, Linux, and for the first time ever, on Chromebooks too! So, make your calendars and join the best Minecraft 1.20 servers to enjoy the new features as soon as they launch.
When is the Minecraft 1.20 Coming Out
As per the release timeline on Minecraft Wiki, most large updates for this sandbox game usually have a 6-month gap between them. But things are starting to change lately. Now, instead of going for two large updates in a single year, Minecraft gets a bunch of small updates between two large ones.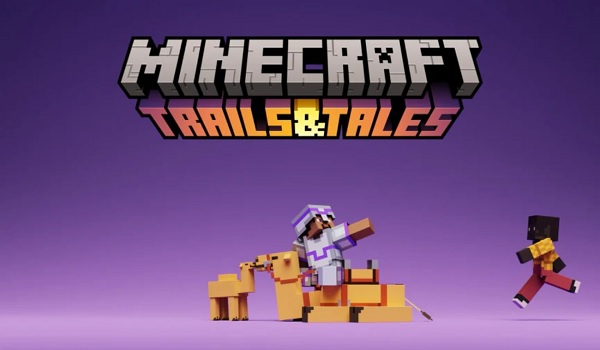 So, even though the Minecraft 1.19 update was released in June 2022, we didn't get to see Minecraft 1.20 at the end of 2022. The update didn't even have an official name back then. But, over the past few months, the upcoming update has developed into one of the largest Minecraft updates in recent years.
Players are constantly getting new test features every week and the developers are releasing changes based on the community feedback. Many of the key features are still far from their final version. With that, we expect Minecraft 1.20 update's release date to be in June 2023. This will make it a summer update and also one of the largest gaps between two major updates.
Java and Bedrock Editions: Will Minecraft 1.20 Update Release Simultaneously?
Looking at the efforts towards parity of the two editions in recent years, Mojang will keep the same release date of Minecraft 1.20 for Java and Bedrock editions. Furthermore, unlike the Caves & Cliffs update, Minecraft 1.20 will release as just one update so you will get all of its features as soon as it comes out. But, when that is going to happen is still a mystery.
Devices that Support Minecraft 1.20 Update
Minecraft 1.20 update will be available on the same platforms that currently support the 1.19 Wild Update. These include:
Xbox
PlayStation
Nintendo Switch
iOS
iPad OS
Android
ChromeOS

(with Android support)

Windows
macOS

*

Linus

*
*Java Edition
Out of all these platforms, only Windows support both editions of Minecraft. This is partly because Mojang, the developer of Minecraft is owned by Microsoft and partly due to the popularity of Windows. Moreover, you don't even have to pay anything to play either addition of Minecraft on Windows as long as you are an active game-pass user.
Meanwhile, it is also worth noting that the 1.20 Trails & Tales Update will be the first regular version of Minecraft to officially support Chromebooks. Currently, the developers are testing the Bedrock edition on Chrome devices but they should conclude as the new update's release date comes closer.
Why is Minecraft 1.20 Called Trails & Tales Update?
As per the official blog post, the name "Trails & Tales" reflects the power of self-expression and the stories we tell in Minecraft. It represents the unique adventures that the game takes each player on and leads everyone to a unique tale.
At What Time Does the Minecraft 1.20 Update Release?
Taking a hint from the previous releases, the Minecraft 1.20 update should come out at around 04:00 PM GMT (or 9:00 AM PT). This is the standard time when the last two major updates and all the snapshots for the 1.20 update have dropped. Contrary to popular belief, the new update will not release at midnight of the Minecraft 1.20 release date.
New Features of 1.20 Update
The Minecraft 1.20 Trails & Tales is bringing a bunch of new features to the game including:
Sniffer:

Neutral mob that sniffs out ancient seeds which grow into rare plants.

Camel

: Neutral rideable mob that spawns in the desert villages of Minecraft.

Armor Trims

: Customization options to add colorful patterns to all armors in the game.

Smithing Templates

: Additional items that you need to use a Smithing table for trimming armor and upgrading diamond to Netherite.

Cherry Grove Biome:

New mountain biome based on the cherry blossom phenomena.

Hanging Signs:

Customizable signs that you can hang on the side and bottom of other blocks.

Mob Heads:

The Minecraft 1.20 update is bringing a new Piglin mob head to the game along with sound interaction for all existing mob heads.

Chiseled Bookshelf:

A new storage block in which you can place enchanted and regular books.

Bamboo Wood:

The only craftable variant of Minecraft wood which you can make with pieces of bamboo.

Raft:

A vehicle similar to boats but without boundaries and made out of bamboo wood.

Cherry Wood:

Pink and maroon family of wood which is obtained from cherry trees in the new Cherry Grove biome.

Archaeology Features:

New Minecraft mechanics that allow you to hunt for rare items, pottery shards, and Sniffer eggs in suspicious blocks.
Minecraft 1.20 Trailer
Unfortunately, we don't have an official trailer for the Trails & Tales update yet. However, we might get one when the release date of Minecraft 1.20 is around the corner. Until then, please enjoy this official feature-reveal video by the team of Minecraft:
https://www.youtube.com/watch?v=jQ58UEXrFzs&t=1s
Get Ready for the Release Date of Minecraft 1.20
Based on our speculations, the release date of the Minecraft 1.20 update is still months away. But, you don't have to wait that long to enjoy the upcoming features in your world. All you need to do is join one of the best Minecraft 1.20 servers and enjoy the new features before the official release. Though, if you want a simple single-player interaction with these features, we also have a dedicated guide to getting the Sniffer in Minecraft. You can refer to the linked guide to get any new features immediately. Having said that, when do you think the new update will come out? Drop your theories on our official Discord server.